STRAWBERRY AND TOMATO GAZPACHO WITH VANILLA TOMATOES
---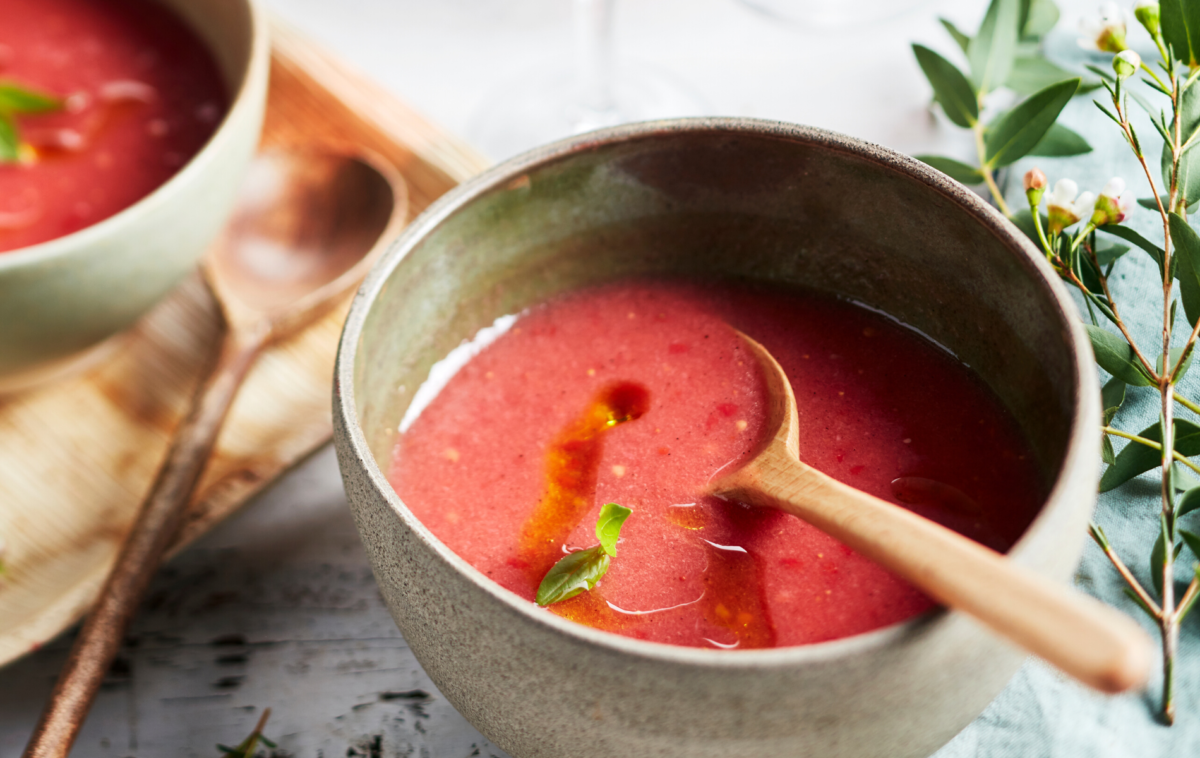 BY AUDREY COSSON

Serves 4
Prép. : 30 min Resting: 30 minutes. Cooking: 20 minutes.
INGRÉDIENTS
250 g Périgord strawberries
300 g heirloom tomatoes
1 vanilla pod
3 sprigs of basil
1 tbsp brown sugar
1 drizzle of olive oil
PRÉPARATION
1. Hull and cut the strawberries and tomatoes into pieces. Split the vanilla bean in half and scrape out the seeds.
2. Combine the strawberries, tomatoes, vanilla seeds, basil leaves without stalks (keeping a few leaves to serve), sugar and olive oil, and blend until smooth.
3. Refrigerate for 30 minutes before pouring into bowls. Serve sprinkled with the remaining basil leaves.

Crédit photo : Amélie Roche – Instagram
Stylisme : Audrey Cosson – Site web
W

hat to drink with it?
SERVE WITH...
SWEET WHITE CÔTES DE BERGERAC
The perfect connection between the liveliness of the strawberries and tomatoes and the exotic warm character of vanilla.
CÔTES-DE-DURAS ROSÉ
Its freshness and depth find sweet collusion here with the very tasty Périgord strawberry.