PÉRIGORD FOIE GRAS TOAST WITH BEETROOT
---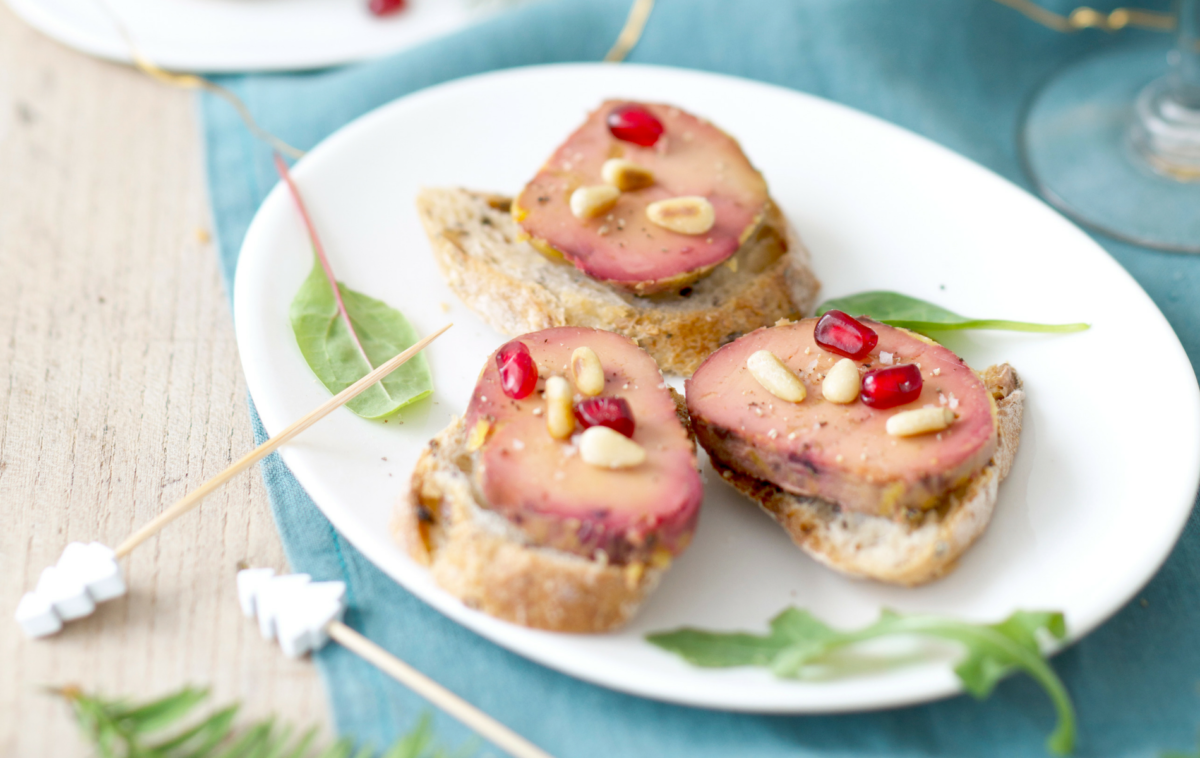 BY JULIEN DUBOUÉ

Serves 6.
Preparation: 3 minutes. Cooking: 12 minutes.
INGREDIENTS
1 x 500 g free-range Périgord duck foie gras
500 g raw beetroot
30 g salt
15 g pepper
1 vanilla pod
1 clove of garlic
Garnish:
40 g pomegranate seeds
100 g white vinegar
50 g caster sugar
10 g pine nuts
1 half bunch of chives
4 slices of bread
PREPARATION
2 days before, blend the beetroot with the salt, pepper, garlic and vanilla seeds. Pour into the bottom of a dish and leave the foie gras to marinate at room temperature for 24 hours. Remove the foie gras from the marinade. Cook the foie gras in the microwave for 2 minutes at full power and then
Rest on a rack at room temperature for 10 minutes so that the excess fat can drain off. Brush the duck foie gras with a little of the marinade, then wrap it in cling film, rolling it in the shape of a sausage.
Refrigerate for 24 hours.
On the day of serving, cut thin slices of foie gras and put them on plates.
Sprinkle the foie gras with pomegranate seeds (previously marinated in a mixture of white vinegar and sugar, for 24 hours), finely chopped chives and pine nuts (dry roasted for 30 seconds in a pan over medium heat).
W

hat to drink with it?
Accompagnement
ROSETTE
An immediately delicious pairing with this soft wine and its aromas of red berries underlining the earthy side of the foie gras.
Crédit photo : Martin Balme – Site web
Stylisme : Lucie Dauchy